You can have cocktails and dinner at our restaurant, entirely open on a terrace overlooking the bay, and surrounded by our freshwater pool:
you can read while contemplating the ocean, try your hand at a Malagasy game,
or log in – free – Wifi internet. But you can also dive,depending on the preference of the moment, in the pool or the sea…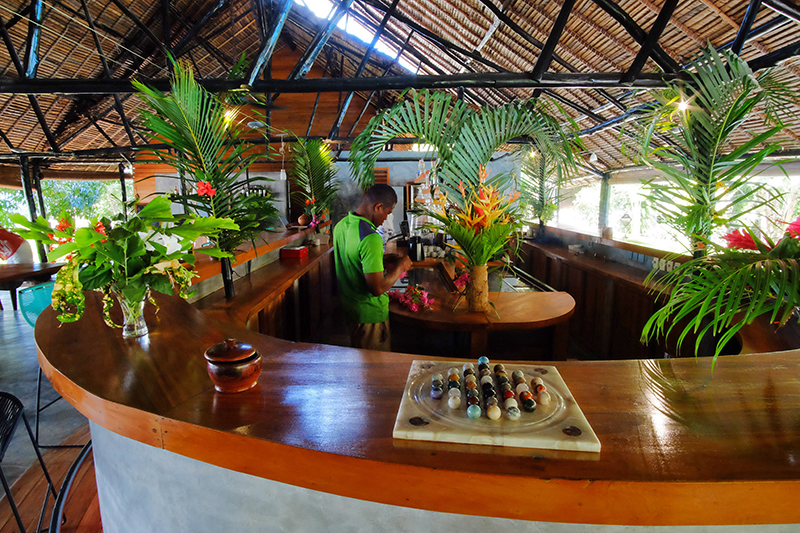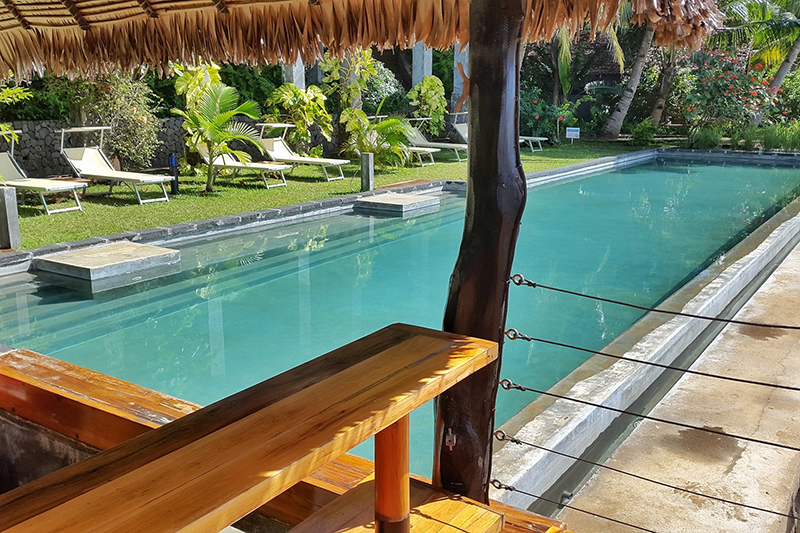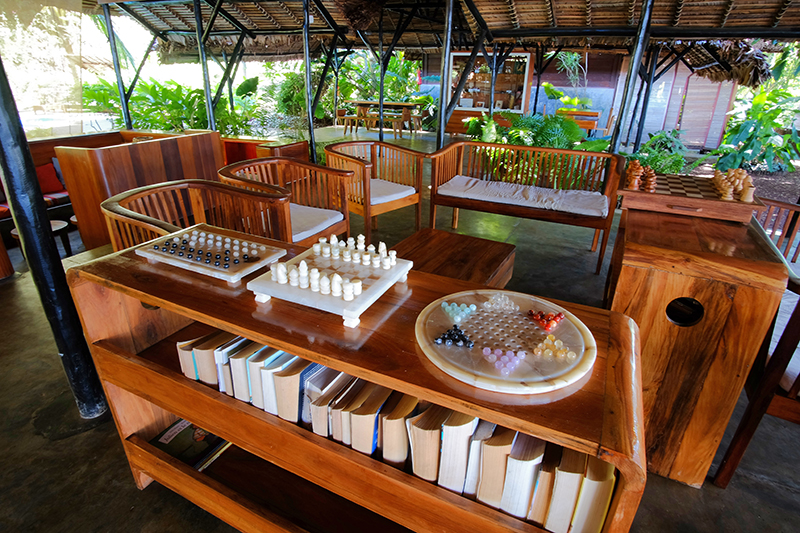 The creative cuisine is inspired by spicy flavors of Madagascar and the East.
Composed exclusively of fresh produces, it leaves ample room for seafood (king mackerel, kingfish, lobsters and prawns, …) brought ​​daily by local fishermen, not to mention the specialties that are the hallmarks of Madagascar : the foie gras , fried with mango or lichis, filet of zebu, and a wide selection of exotic fruits. Over the seasons, our Malagasy chefs, also integrate with talent and inventiveness, fresh tropical fruits in delicious "home"sorbets, and vegetables from our organic garden, in divine salads.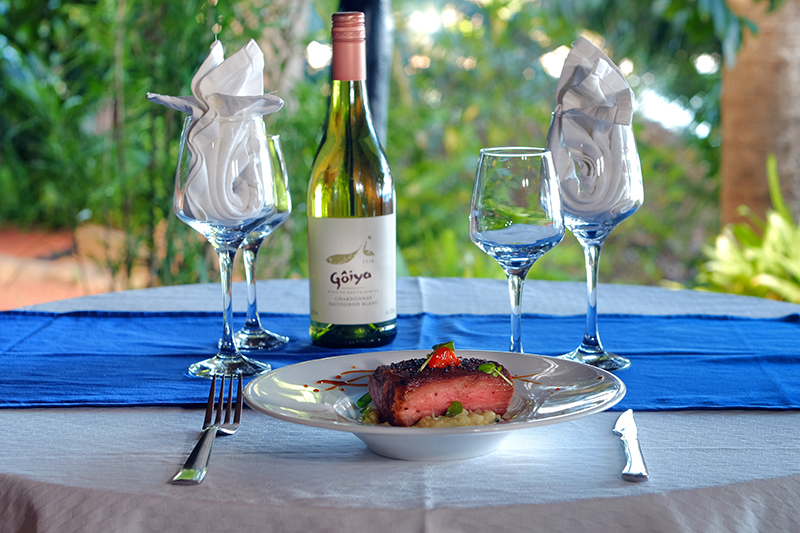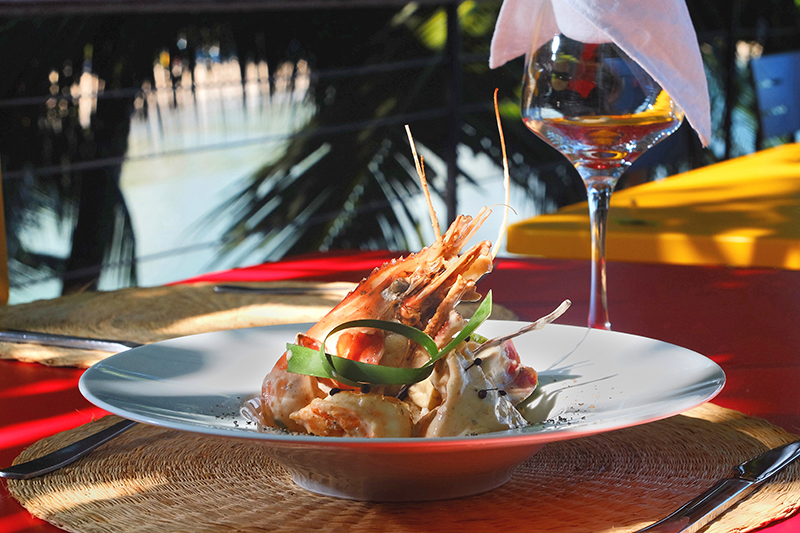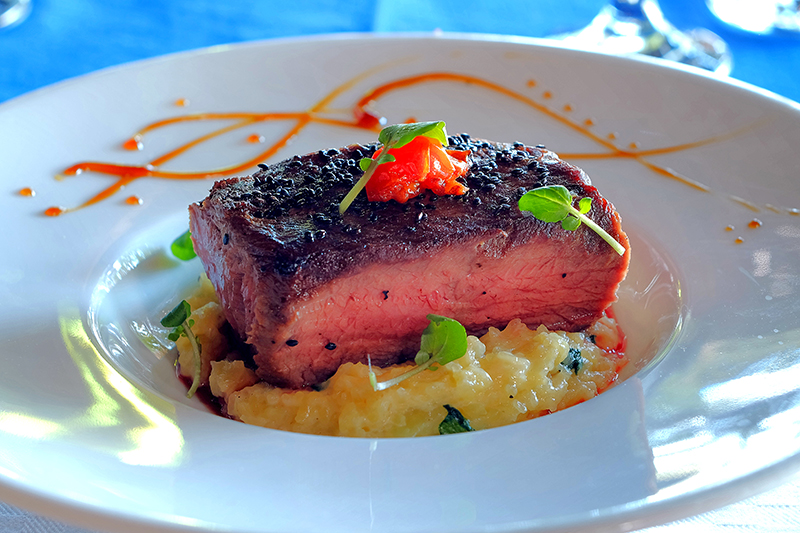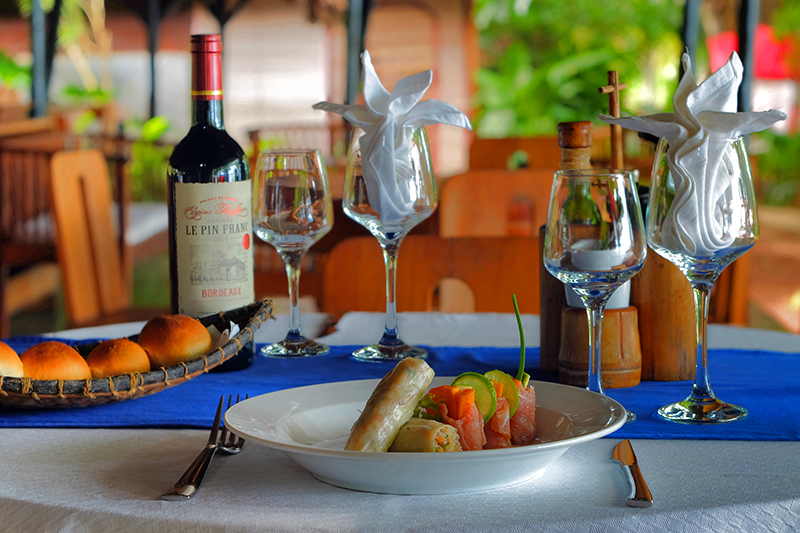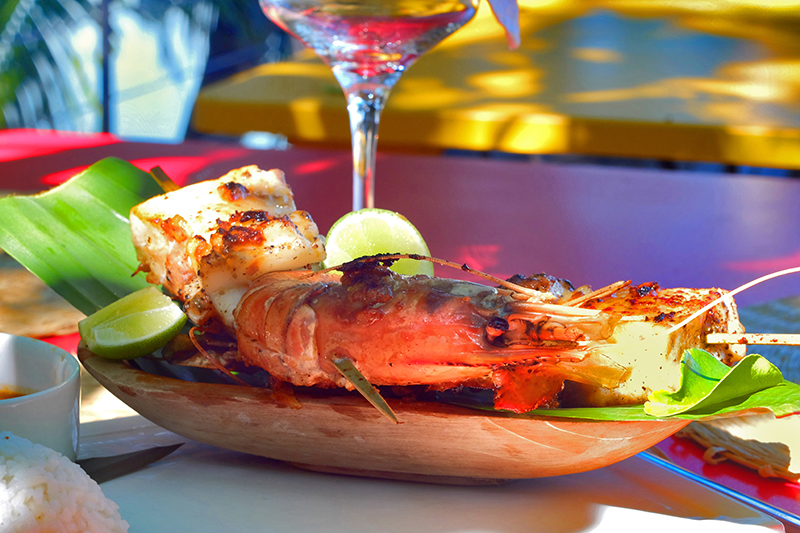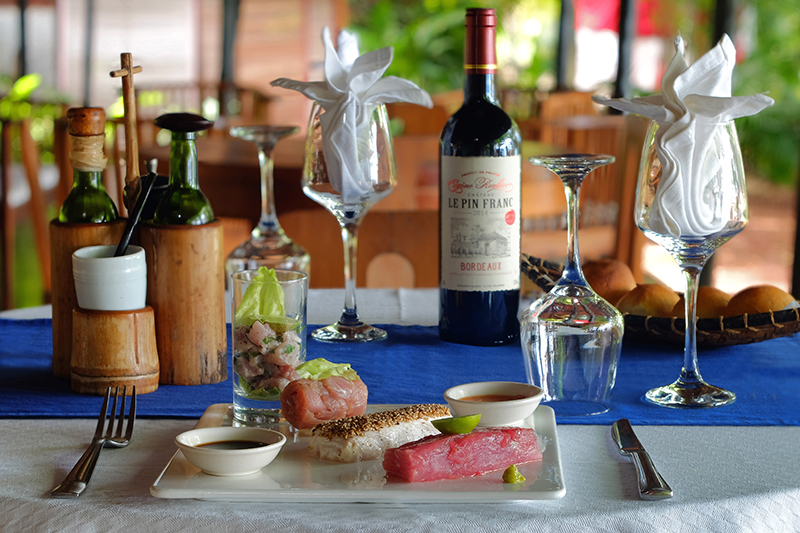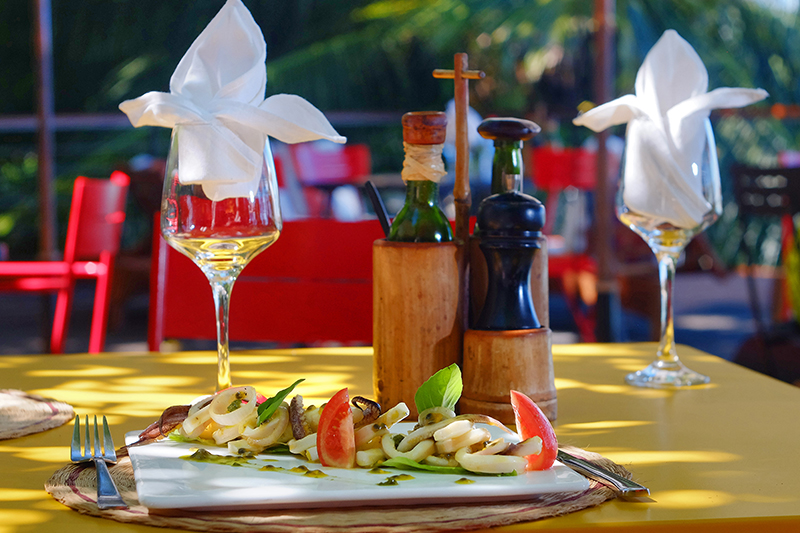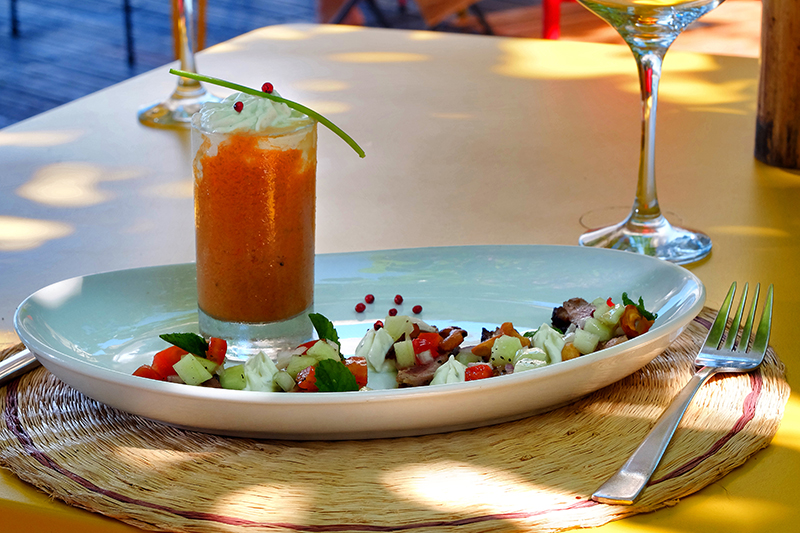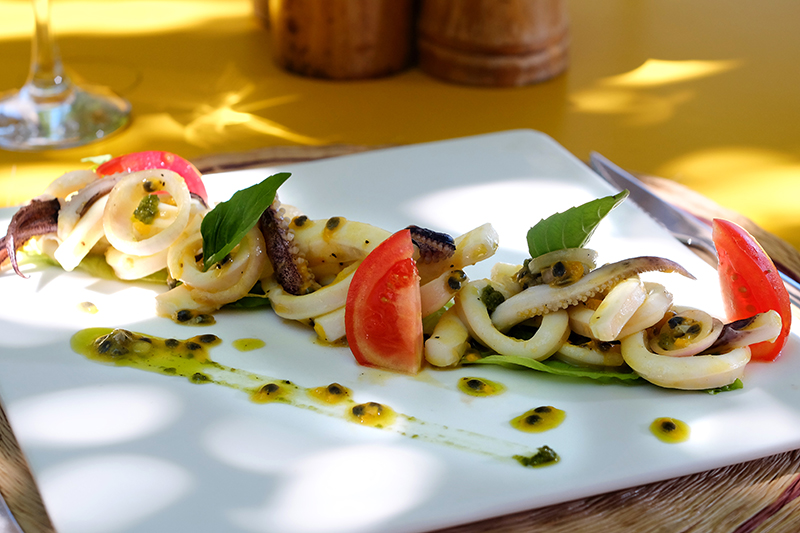 Le Deck L'Heure Bleue's table, under the supervision of Fameno Mantief,
a talented Malagasy Chef who delights Nosy Be for years, is renowned as one of the best in Nosy Be…